PAMJ Editorial Staff
---
Raoul Kamadjeu (PAMJ)
Managing editor - Kenya
Raoul Kamadjeu is a physician, co-founder of the Pan African Medical Journal. He is driven in all his projects by a simple motto - Start small, but think big..! - He got his doctorate in Medicine in Cameroon and completed his MPH in Belgium (ULB). He experienced the broad spectrum of public health practice, from the district in Cameroon to international arenas with the the World Health Organization (WHO) and the US Centers for Disease Control and Prevention (CDC). He worked with CDC from 2004 to 2006 as Public Health Informatics Fellow and from 2007 to 2014 as medical epidemiologist. His expertise spans across fields as varied as epidemiology, biostatistics, informatics, communication, computer programming and project management. Raoul is a research junky and a keen supporter of the Open Access movement in science. He thinks Africa as a major beneficiary of OA should also become a major contributor. When he is not working (this is rare), he indulges various hobbies like being surrounded by loved ones, music, movies, books and sport.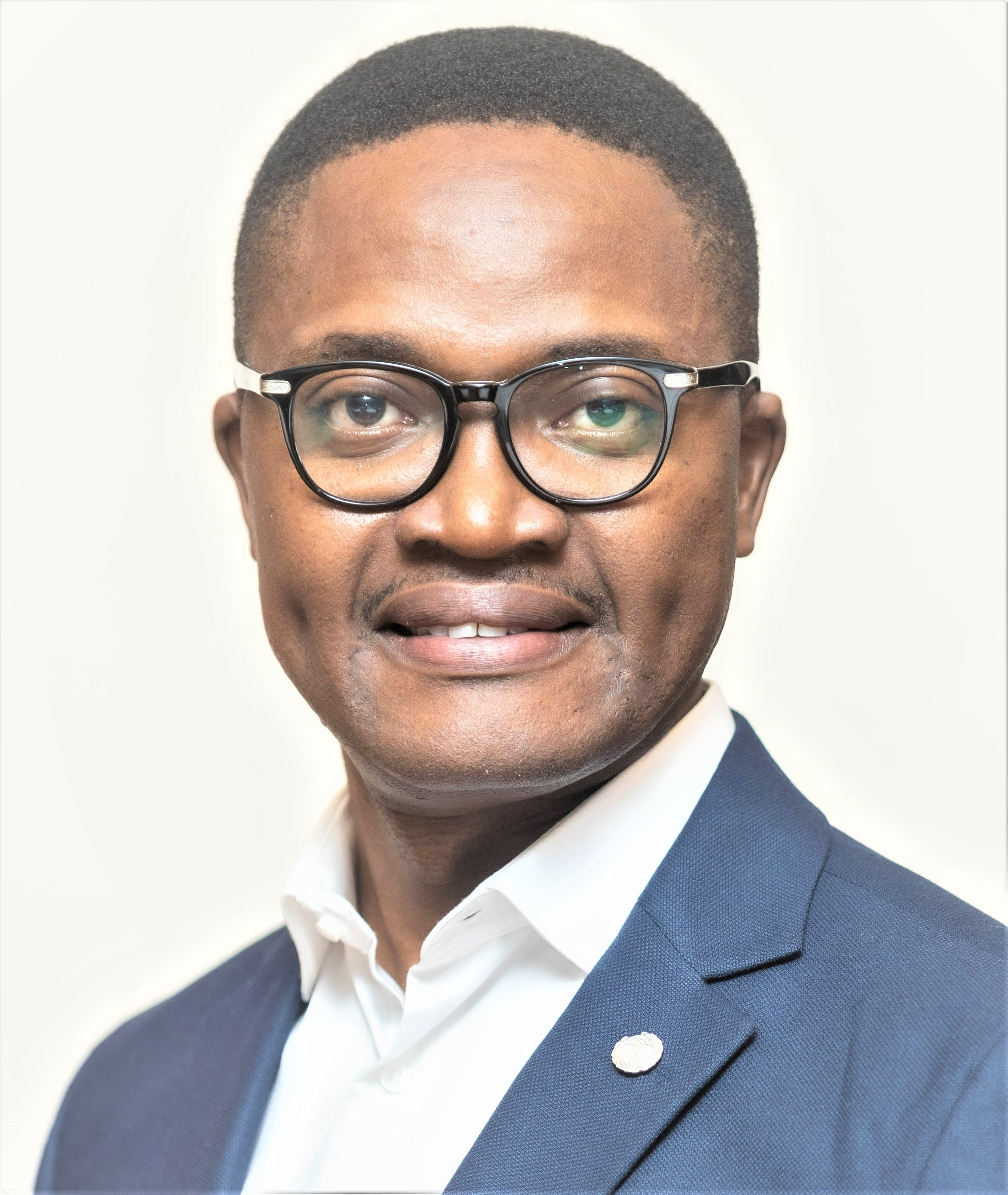 Landry Tsague (PAMJ)
Managing Editor - Senegal
Landry is a co-founder of PAMJ. He strongly believes in the potential of Open Access Medical Publishing to accelerate access to knowledge and foster experience sharing among medical and public health professionals in developing countries, while bridging the information gap between developing countries and the rest of the World. PAMJ was created to leverage this potential. Landry is a Medical Doctor and Global Health Expert trained in Cameroon; he holds a Masters Degree in Global Health from the Rollins School of Public Health at Emory University, Atlanta, USA. Landry has been working in the field of HIV&AIDS prevention, care and treatment programs for the past 12 years, both at home (Ministry of Health and National AIDS Control Committee in Cameroon) and internationally in Rwanda, Zambia, and the 24 countries in West and Central Africa Region. His interests include maternal and child health, adolescent health and development, elimination of mother-to-child transmission of HIV, health system strengthening, leadership development, scientific writing, and m-health innovations. Landry has co-authored over 15 manuscripts in the field of HIV, and received awards for his contributions to the global agenda for the elimination of mother-to-child Transmission of HIV (International Aids Society Young Investigator, 2005; New Investigator in Global Health, 2006; Shepard Award for Scientific Merit, 2007; Social Innovation for Public Health Impulse, 2014). He enjoys most the time spent with friends and his family.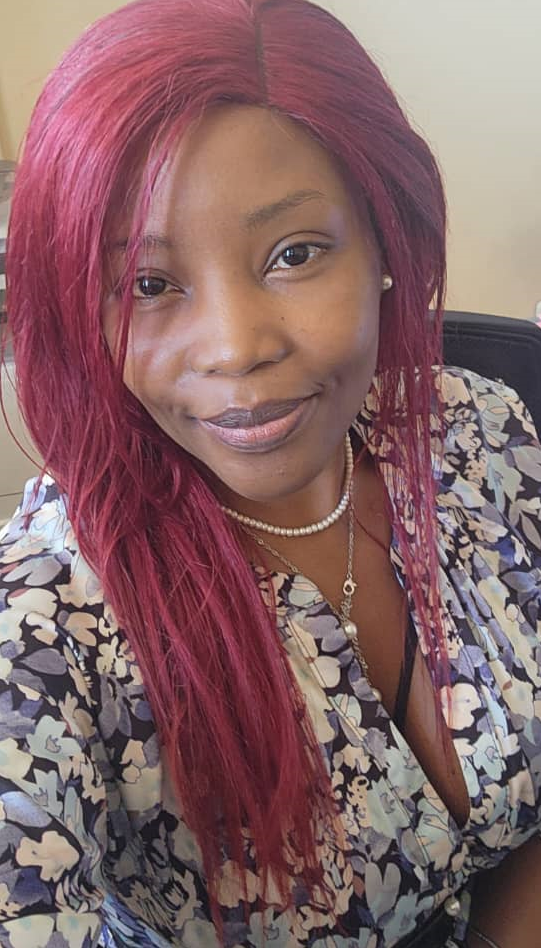 Mariette Gaelle Manifo (PAMJ)
Admin and finance - Cameroon
Mariette Gaelle Manifo is finance assistant and sales representative of PAMJ Cameroon Office. She is responsible for liaising with authors and partners on all financial matters. She owns a Master in Management and Marketing from Sup De Co - Higher Institute of Business (Yaounde). She has done several internships in finance and management in different high profile companies in Cameroon.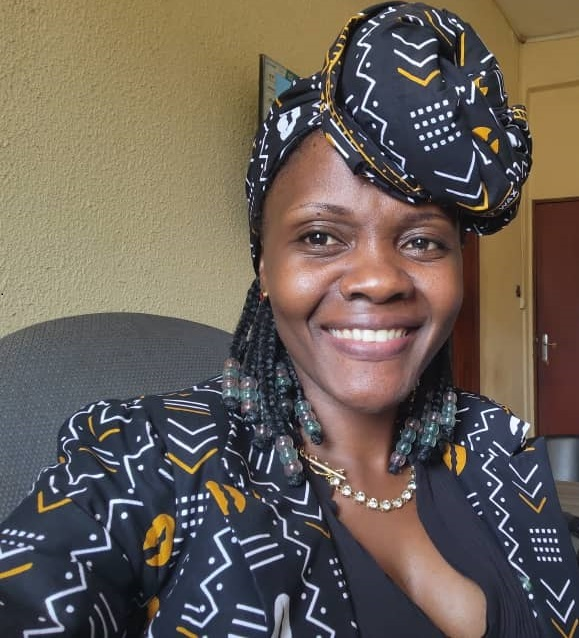 Olivia Tsague (PAMJ)
Editor - Cameroon
Olivia Tsague is one of the editors of Panafrican Medical Journal.She has a bachelors degree and Master's degree in public health obtained respectively from the Higher Institute of Medical Technology and the Catholic University of Cameroon in public health. She carries out the editing, formatting and preparation for review of papers submitted to PAMJ. In her free time, Olivia spent time with friends and likes watching new about health in Africa .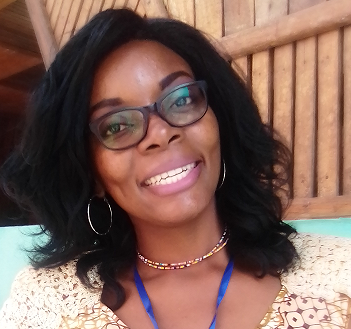 Audrey Kenni (PAMJ)
Assistant editor - Cameroon
Audrey Kenni, is a Law graduate of the Douala University in Cameroon, She is now Editor Assistant at PAMJ, where she carries out the pre production materials i.e editing, formatting and preparation for review of papers submitted to PAMJ as well as the post production of those submissions. She first made several interships in journalism in many radios in Cameroon.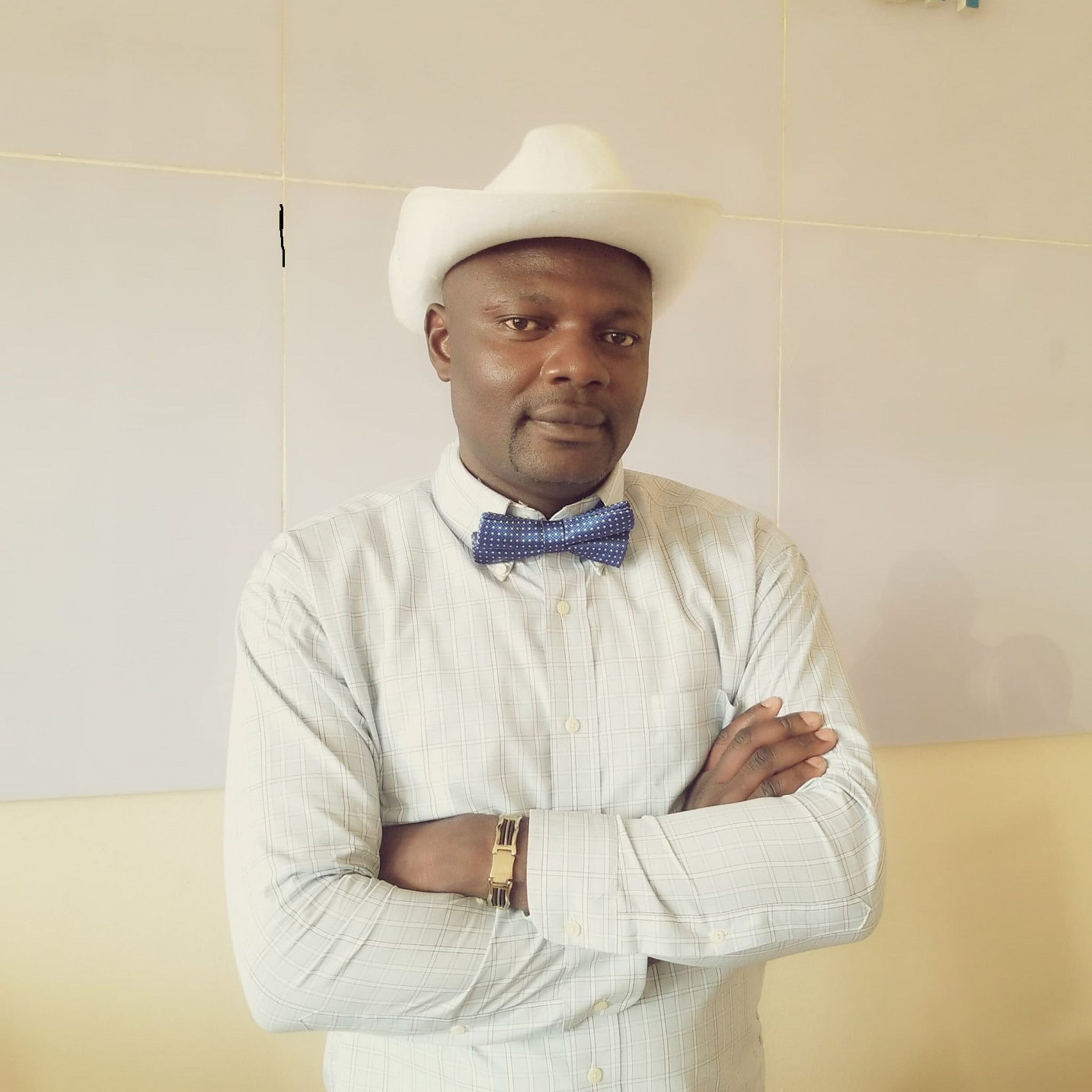 Serge Thierry Fokam (PAMJ)
Assistant Editor - Cameroon
Serge Thierry graduated from the School of Health Sciences (Catholic University of Central Africa) with a Master's degree in Public Health, Epidemiology Option. Previously, he also graduated from the University of Yaounde I, with a Master's degree in Chemistry. He has participated as an investigator in the study EIGHT (INSERM). International conferences and scientific seminars are of great importance to him. He is actually an Assistant Editor at PAMJ. His favorite hobbies are Scrabble game, listen to the (world and reggae) music.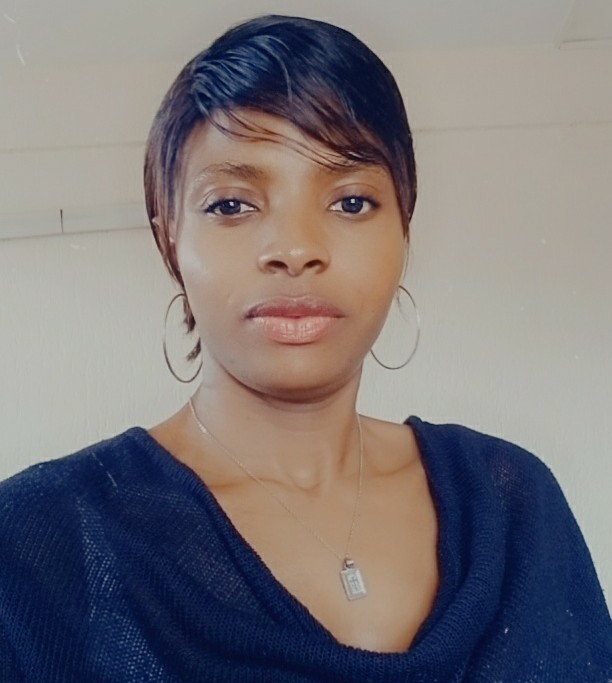 Emmanuelle Njankou (PAMJ)
Assistant Editor - Cameroon
Emmanuelle Njankou is graduated from the Higher Institute of Medical Technology with a Bachelor degree in public health. She did several nursing internships at various health district hospitals in Douala (Cameroon) and is enthusiastically embracing a career in biomedical publishing with PAMJ Cameroon office. Actually, she is incharge of PAMJ-Conference Proceedings which is a publication of PAN African Medical Journal. She has as hobbies travelling, music, reading articles of public health.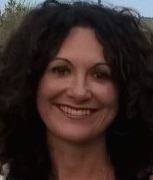 Daniela Triulzi (PAMJ)
Medical Translator - Italy
Daniela is a qualified and certified medical translator with 22 years experience. She has been working as translator and proofreader for private firms and medical journals since 1998. She graduated in Foreign Languages from the University Cattolica del Sacro Cuore in Milan with a specialization in Public Relations. She furthermore holds three post-graduate specializations (2003-2011) including International Masters Degree in Medical Translation from the Scuola Superiore per Interpreti e Traduttori, Pescara, Translation for Publishing Houses from the Langue & Parole Formazione, Milan and Press Office and Media Relations from the Business School IL SOLE 24 ORE , Milan. Her areas of expertise include medical questionnaires, clinical trials, patient information leaflets, pharmaceutical product profiles, medical case reports, abstracts, recommendations, manuscripts, pharmaceutical regulations.
Grace Mungai (PAMJ)
Assistant editor - Kenya
Grace is an assistant editor at the Pan African Medical Journal Kenyan office. She carries out post submission quality control checks, pre-publication as well as post-publication processing of articles submitted to PAMJ. She holds a degree in Economics and Sociology from the University of Nairobi. In 2015, she did Internship programs at the Ministry of Interior and Coordination of the National Government, Kenya and in 2016 she worked part-time at Second Hand Kenya, an online company where she used to review and publish posted advertisements. She is enthusiastic and believes in being dependable in handling tasks assigned to her. She is the head of the Kenyan editorial team.
Winnie Mwema (PAMJ)
Assistant editor - Kenya
Winnie Mwema carries out quality control and pre-publication processing at PAMJ. She holds a Bachelor of Arts degree in Economics and Sociology from the University of Nairobi. She believes in hardwork, diligence and being organised. During her free time, Winnie loves socializing, listening to cool music and reading.
Tove Ryman (PAMJ)
Scientific editor (Research) - United States
Dr. Tove Ryman is a Program Officer on the Vaccine Delivery team at the Bill and Melinda Gates Foundation. She supports investments in immunization data including administrative data, survey data, and modeling data as well as health system strengthening in low- and middle-income countries. Prior to BMGF she spent 8 years working at the US Centers for Disease Control and Prevention Global Immunization Division where she initiated studies aimed at understanding and strengthening routine immunization systems. Throughout her career she has collaborated extensively with partners at UN agencies, NGOs, and government Ministries of Health. She has a PhD in Epidemiology from University of Washington and an MPH in Global Health from Emory University.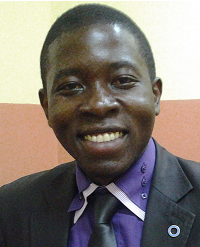 Jean Claude Katte (PAMJ-CM)
Scientific editor (clinical medicine) - Cameroon
Jean-Claude Katte is a medical doctor and a research officer. He graduated from the Faculty of Medicine and Biomedical Sciences, Yaounde, Cameroon with a Doctor of Medicine (MD) degree. He worked as a Medical Officer from 2011 to 2014 pioneering the creation of the Diabetes and Hypertension Treatment Center of the Bafoussam Regional Hospital. He currently works has a research assistant in an independent research organization. His areas of expertise include primary diabetes care with a strong interest in public and global health. He is a Young Physician Leader (YPL) 2016 Fellow of the InterAcademy Partnership/The World Academy of Sciences. He loves scientific writing and seeks to promote scientific writing and excellence among young health professionals in Africa. Hobbies include playing piano, music and reading.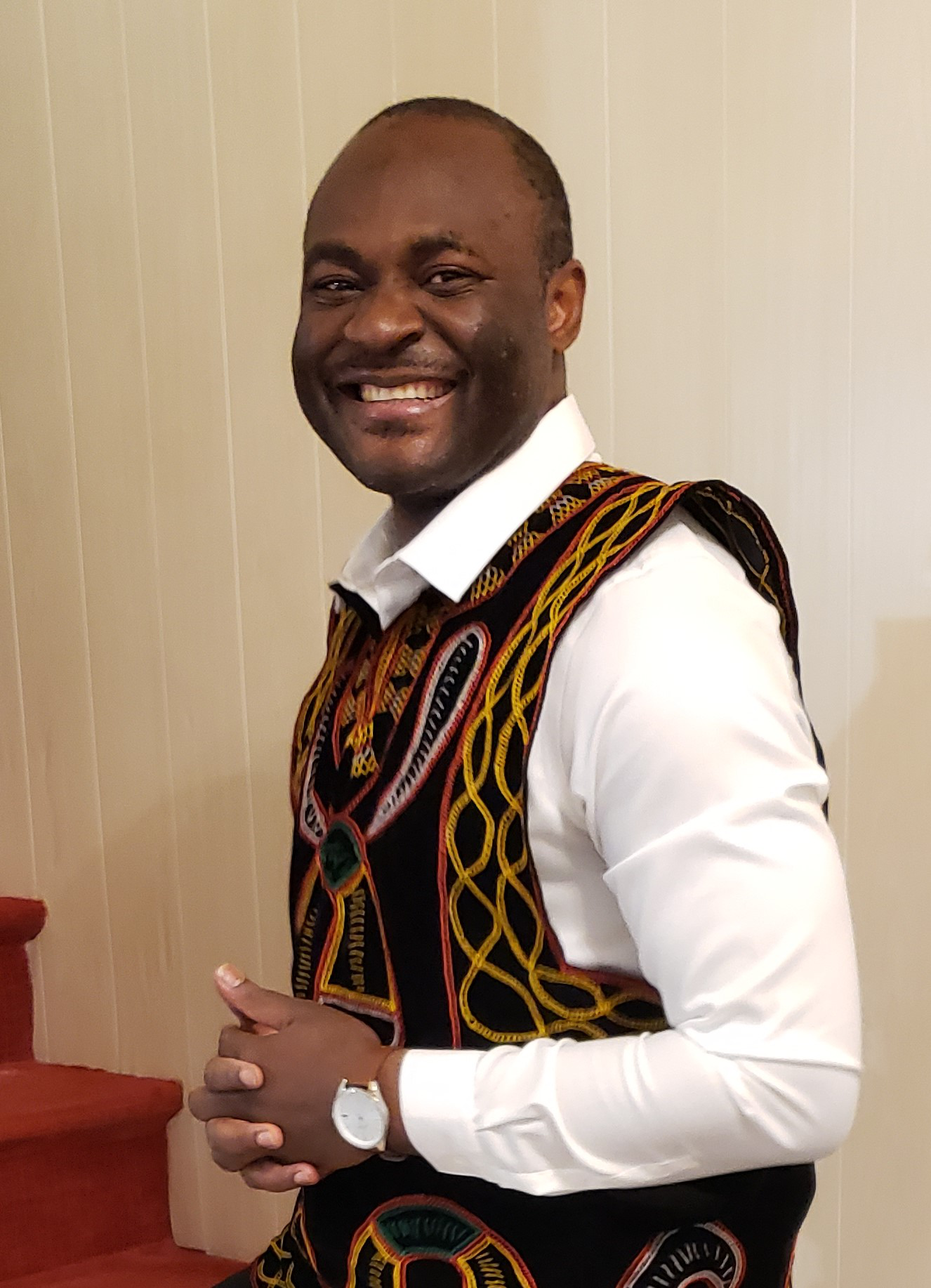 Luchuo Engelbert Bain (PAMJ)
Scientific Editor (Research) - Netherlands
Luchuo is a public health physician, bioethicist, and researcher in innovation in global health. He earned an MD degree in general medicine from the Faculty of medicine and biomedical sciences of the University of Yaounde 1 in Cameroon (2009), a Master of Public Health Degree (MPH - Epidemiology) from the Hebrew University of Jerusalem, Israel (2013), a Master of Bioethics (Clinical and Research Ethics) from KU Leuven in Belgium (2015), and an executive Masters in Business Administration (MBA, strategic human resources management) from the Universidad Internacional de la Rioja in Spain (2019). Luchuo holds a PhD in transdisciplinary global health solutions (2020) from the Athena Institute for Research on Innovation and Communication in the Health and Life Sciences of the Vrije Universiteit, Amsterdam, in the Netherlands and the Bordeaux Population Health Research institute (ISPED) of the University of Bordeaux in France. He has clinical and research expertise in HIV and TB medicine, health systems research, and adolescent sexual reproductive health and rights. Since July 2020, Luchuo is a Research Fellow in Global Health with the Lincoln International Institute for Rural Health (LIIRH), of the University of Lincoln in the United Kingdom, and a visiting scientist with the Infectious Diseases in Lower Income Countries (IDLIC) Team, Inserm, Bordeaux Population Health Research Centre, University of Bordeaux, Bordeaux, France.
Brunhilda Tambe (PAMJ)
Assistant Editor, Social Media - Cameroon
Brunhilda Tambe carries out social media management, quality control, and pre-publication processing at PAMJ. She holds a bachelor's degree in English with Journalism and Public Relations from the Cameroon Christian University Institute (CCUI) Bali, Cameroon. Brunhilda has done internships on writing, broadcasting, communications officer, voluntary work with the District Hospital Limbe, Cameroon; has also completed an online course "Editorial Processes for Journal Editors" with INASP and is gradually embracing a career in health Journalism. She is open minded, positive thinker, loves to travel, read, loves good music as well as sings them and has a general interest in fine arts.
Natacha Laetitia Amana (PAMJ-CM)
Assistant Editor - Cameroon
Natacha Laetitia Amana graduated from the University of Yaounde 1 with a Bachelors degree in Bilingual letters. She supports the editorial office and the PAMJ Conference Proceedings activities in post-submission quality control checks, pre-publication processing and post-publication processing. She has done several internships in the marketing field that boosted her communication and interaction skills. She is enthusiastic, has the will to learn and believes in giving the best when assigned a task to carry out. Her favorite hobbies are travelling, listening to music and singing.
Marie Paule Adamou (PAMJ)
Assistant Editor - Cameroon
Marie Paule Atalmbah A. is graduate in Publishing from the Advanced School of Mass Media and Communication (ASMAC) Yaounde, Cameroon. She has been into communication in the field of publishing, especially, documentation, text reviewing and writing. She works as an Assistant Editor at Panafrican Medical Journal Cameroon and has as hobbies reading and traveling.
Simomia Mbowen (PAMJ)
Assistant editor - Cameroon
Leslie Simomia has a Bachelor degree in biochemistry and a Masters degree in public health obtained from the Catholic University of Cameroon, Bamenda and the Catholic University of Central Africa respectively. She has a growing experience in public health practices from doing internships in districts, regional levels and with private consulting public health firms. She believes very much in the concept of independence and is very passionate of the medical field and scientific writing; she has attended various health seminars/conferences and scientific writing workshops. Leslie is currently an assistant editor at Pan African Medical Journal in charge of pre-publication processing of articles and equally post production of articles. Very enthusiastic when it comes to work and gives the very best she can offer. Her hobbies are travelling, dancing, spending time with family/friends and reading.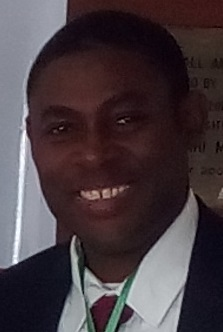 Babasola Olugasa (PAMJ-OH)
Scientific editor - Nigeria
Babasola Olugasa is a public health veterinarian with specialty in spatio-temporal epidemiology. He bagged Doctor of Veterinary Medicine degree (1995); MSc (1999) and PhD (2006) from the University of Ibadan, Nigeria. He has been teaching, researching, and practicing human-animal disease surveillance and control for 21 years at the Department of Veterinary Public Health and Preventive Medicine, University of Ibadan. In 2003 - 2004 he was a MacArthur Fellow and Visiting Scientist to the Centre for Food Security and Public Health, Iowa State University, Ames, USA - a CDC Centre of Excellence in Veterinary Medicine and Zoonoses. He was appointed Principal Investigator and pioneer Director, Centre for Control and Prevention of Zoonoses (CCPZ), University of Ibadan in 2012. He is a honorary diplomate of the American Veterinary Epidemiology Society and incumbent secretary, Society for Rabies in West Africa (RIWA) - a one health forum.
Jean Jacques Noubiap (PAMJ)
Scientific editor (Clinical Research) - Australia
Jean Jacques is a specialist physician and researcher from Cameroon. His main qualifications include a Doctor of Medicine degree (2011, University of Yaoundé I, in Cameroon), a Certificate in Clinical and Translational Investigation (2013, New York University School of Medicine, USA), a Diploma in Internal Medicine (2016, College of Medicine of South Africa), a Master of Medicine (2019, University of Cape Town) and a Fellowship of the College of Physicians of South Africa (2019, College of Medicine of South Africa). Jean Jacques is mainly interested in the epidemiology and genetics of cardiovascular risk factors and diseases, especially in African populations. Other research interests include the genetics of hearing impairment, the interplay between infectious and cardiovascular diseases, and access to health care. Between 2014 and 2020, he has co-authored more than two hundred publications mostly on cardiovascular diseases. He received an International Early Career Investigator Award from the American Heart Association in 2018. He is a co-Principal Investigator in few research projects funded by the National Institutes of Health (USA), the Wellcome Trust (UK) and the World Heart Federation. He is a Global Burden of Disease study collaborator and a World Heart Federation Emerging Leader (2019).
Kelvin Nderitu (PAMJ)
Editorial staff - Kenya
Kelvin Muchiri is an assistant editor at the Pan African Medical Journal, Kenyan office. He holds a Bachelor's degree in Mathematics and Computer Science from Jomo Kenyatta University of Science and Technology, Nairobi, Kenya. He is keen on precision and accuracy of all the articles forwarded to this prestigious journal. Among the duties assigned to him include: quality control of manuscripts, processing of manuscripts, prompt communication with the authors of individual manuscripts either by email or telephone and any other duty as assigned.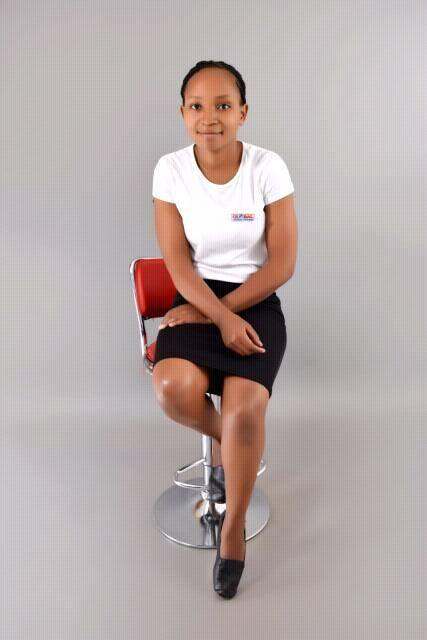 Gladwel Muthoni (PAMJ-CM)
Editorial Intern - Kenya
Gladwel Muthoni is an assistant editor at Pan African Medical, Kenyan office. She holds a degree in Mass Communication and Journalism from Moi University, Eldoret, Kenya. Her core duties include but not limited to post-publication processing of articles published to PAMJ. She prioritises her duties with precision and accuracy that is required of a prestigious journal as Pan African Medical Journal.